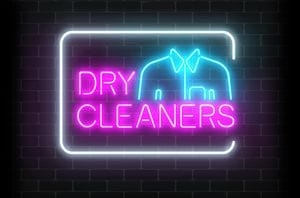 At Maurice Dry Cleaners we pride ourselves on being leaders in garment cleaning technology servicing throughout the Sydney CBD.
Our service to the CBD of Sydney is second to none with our highest quality cleaning and same day delivery always our priority. This is only achieved by our 10 handy locations and fleet of vehicles that allow us to keep our prices competitive and delivered on time without fuss.
From our high end designer wear through to our crisp white 5 for $17 business shirt service, no piece of clothing you wear is left out. At Maurice, with over 30 years experience we are committed in obtaining the most up to date of machinery with the greatest of consideration to our environment.
Our all new hydrocarbon dry cleaning machines along with our many state of the art shirt machines allows us to be leaders in the dry cleaning industry in the Sydney metro area.
We provide a variety of different dry cleaning services:
shirt service
designer service
leather and sued
wedding and christening dresses
repairs and alterations
shoe cleaning
curtains and furnishing
laundry services
Many of our clients come from a corporate background, and trust Maurice Dry Cleaners to ensure all there business clothing is treated with a superior service.
We understand the importance of presentation in the corporate world, as well as the crucial factor of time on a day to day basis. That is why Maurice Dry Cleaners not only provide a professional, personal, high quality service but also guarantee same day delivery for all these services*
*Conditions Apply
Call us for more info
Maurice Drycleaners
Phone: 02 92679865
Shop: Shop 40B
Opening Hours
| | |
| --- | --- |
| Monday | 7:00 AM - 5:30 PM |
| Tuesday | 7:00 AM - 5:30 PM |
| Wednesday | 7:00 AM - 5:30 PM |
| Thursday | 7:00 AM - 5:30 PM |
| Friday | 7:00 AM - 5:30 PM |
| Saturday | Closed |
| Sunday | Closed |